Does your Lab Equipment and Product Territory Include Texas?
The Texas Medical Center has recently fostered a $25 million initiative designed to support technologies and early-stage companies and to further the TMC's mission to advance health, education and research.
"The Texas Medical Center unveiled plans for the TMC Venture Fund to an audience of more than 600 investors, hospital stakeholders, advisors and members of Houston's innovation ecosystem" see press release. For those wondering just how big this is compared to the overall Texas Medical Center research marketplace, current estimates for the size of this market range from $1.8 Billion to $2.2 Billion.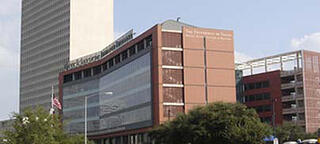 "I talked with several companies with equipment that we can write in to a grant, hopefully purchase in the future."
"I came because I am interested in the products and possible promotions from companies. I found specials on items that I plan to order in the immediate future."
"Curiosity and innovation brought me to the show today"
Read More