Does your Lab Equipment and Product Territory Include Texas?
The Texas Medical Center has recently fostered a $25 million initiative designed to support technologies and early-stage companies and to further the TMC's mission to advance health, education and research.
"The Texas Medical Center unveiled plans for the TMC Venture Fund to an audience of more than 600 investors, hospital stakeholders, advisors and members of Houston's innovation ecosystem" see press release. For those wondering just how big this is compared to the overall Texas Medical Center research marketplace, current estimates for the size of this market range from $1.8 Billion to $2.2 Billion.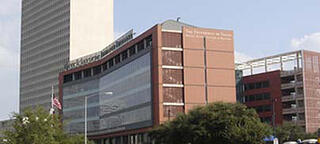 "I talked with several companies with equipment that we can write in to a grant, hopefully purchase in the future."
"I came because I am interested in the products and possible promotions from companies. I found specials on items that I plan to order in the immediate future."
"Curiosity and innovation brought me to the show today"
This popular event is a great way for vendors to meet active researchers, lab managers and purchasing agents from Texas Medical Center who are interested in learning about the latest lab products and services available.
Our Surveys from past events at TMC show that the most in demand lab products are requested from the following categories*:
Antibodies
Apoptosis
DNA Sequencing Service
ELISA
Flow Cytometry
Microscopes
Molecular Biology Products & Services
PCR - Thermocyclers
Protein & Peptide Synthesis & Analysis
Quantitative PCR
Tissue Culture
Western Blot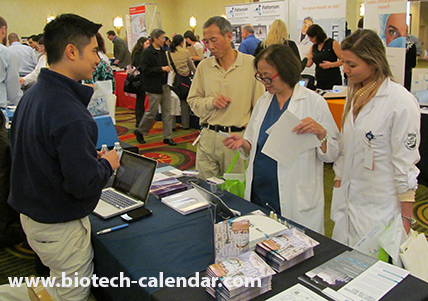 Demonstrate your products at the upcoming January Texas Medical Center Event
Biotechnology Calendar, Inc. is a full-service science research marketing and events-planning company that organizes life science events at top research universities across the country, and is proud to invite lab suppliers to the Texas Medical Center for the Annual BioResearch Product Faire™. Each year they plan on finding them at the TMC on campus life science events hosted by Biotechnology Calendar, Inc.
Its a huge, 1+ Billion dollar marketplace. Last year, the BioResearch Product Faire™ Event at The Texas Medical Center attracted 432 attendees; including active researchers, purchasing agents, professors, post docs, and lab managers.
If you want to increase visibility, quality leads, and lab sales in Texas, don't miss this incredible opportunity to participate in this premium marketplace - hosted at one of the nation's largest and leading research hubs.
To exhibit at Texas Medical Center BioResearch Product Faire™ event, click here:
or to learn more about Texas Medical Center funding, click here:
Looking for other markets?
* Could your company benefit from access to detailed TMC lab product interest survey results?