Duke University is known as one of the largest research institutions in the nation. With over 1 billion in Total R & D expenditures it ranked 8th. Further, Duke spent over $950 million on life science research.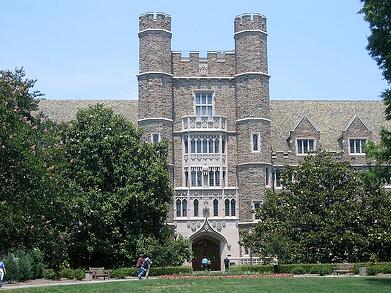 Funding Facts:
− Total R & D Expenditures: $1,126,924,000
− Rank in Total R & D Expenditures: 8th
− 2017 Life Science R & D Expenditures: $950,245,000
− 2018 NIH Funding: $475,338,515
Interestingly, Duke received a $28 Million grant from the NIH to discover immunologic research directed at tackling major scientific problems that hinder the development of an effective HIV-1 vaccine. The vaccine strategy will be based on identifying and targeting novel HIV-1 vulnerabilities to B, T and NK cell immune responses and then using this information to design vaccines that will induce protective immunity at the time and location of HIV-1 transmission.
See recent Duke blog:
Researchers find how Natural Killer cells regulate protective HIV antibodies
Meet with researchers at Duke event:
Duke University BioResearch Product Faire™ Event – May 17th, 2019
Attendance has been on the rise at Duke's annual BioResearch Product Faire™ over the last three years with the show seeing an increase in researcher attendance by 35%.
"I'm absolutely thrilled with these events! They really give you a chance to make connections with real decision makers on campus and the environment is very easy to conduct business in."
If your company offers products and services that could meet the needs of Duke's world-class researchers, now is an ideal time to book your space at our upcoming event.
Call today to reserve your exhibit space and take the next step towards supplying Duke's researchers with the tools they need to succeed.
Read More
Tags: Duke, tradeshow, life science events, Duke Science Event, Duke Researchers