According to the National Cancer Institute (NCI), ovarian cancer accounts for approximately 3 percent of all cancers in women and is the fifth leading cause of cancer-related death among women in the United States. Ovarian cancer causes more deaths than any other female reproductive system cancer, due in part to a lack of symptoms during early stages and a lack of effective screening tests. In 2014, for example, an estimated 22,000 women were diagnosed with ovarian cancer in the United States, and approximately 14,000 died of the disease.
To this end, researchers at University of California, San Diego School of Medicine and Moores Cancer Center have identified six mRNA isoforms that may be helpful in diagnosing and treating early-stage ovarian cancer, as they coincide with the presence of ovarian cancer cells and represent an excellent marker for the disease.
"We were inspired by many studies aimed at using DNA to detect cancer," said first author Christian Barrett, PhD, bioinformatics expert and project scientist in the UC San Diego School of Medicine Institute for Genomic Medicine. "But we wondered if we could instead develop an ovarian cancer detection test based on tumor-specific mRNA that has disseminated from cancer cells to the cervix and can be collected during a routine Pap test."
According to a university press release, UCSD scientists assert that a cancer cell might harbor just one or a few copies of a DNA mutation but mRNA variants can occur in hundreds to thousands of copies per cell - making them a much more useful tool for diagnosis.
For this study, the team used a custom bioinformatics algorithm to mine two large public databases of genetic information — The Cancer Genome Atlas (TCGA) and the Genotype-Tissue Expression (GTEx) program, both sponsored by the National Institutes of Health. Using these resources, the researchers were able to analyze mRNA sequence data from 296 ovarian cancers and 1,839 normal tissue samples.
The results yielded six mRNA isoform molecules that have the potential to serve as "biomarkers" for early detection of ovarian cancer.
"Our experimental findings were made in a laboratory and were performed on ovarian cancer cells from cell lines," said study co-author Cheryl Saenz, MD, a clinical professor of reproductive medicine who specializes in treating gynecologic cancers. "Clinical trials will need to be conducted on women to confirm the presence of these markers in women that we know have cancer, as well as to document the absence of the markers in women that do not have ovarian cancer."
Over the last year, this team conducting research on ovarian cancer at UCSD has received 20 separate grants from the NCI worth over $7.6 million. As a leading medical research institution, UCSD is poised to receive a large portion of the over $100 million the NCI invests every year on breakthrough cancer research.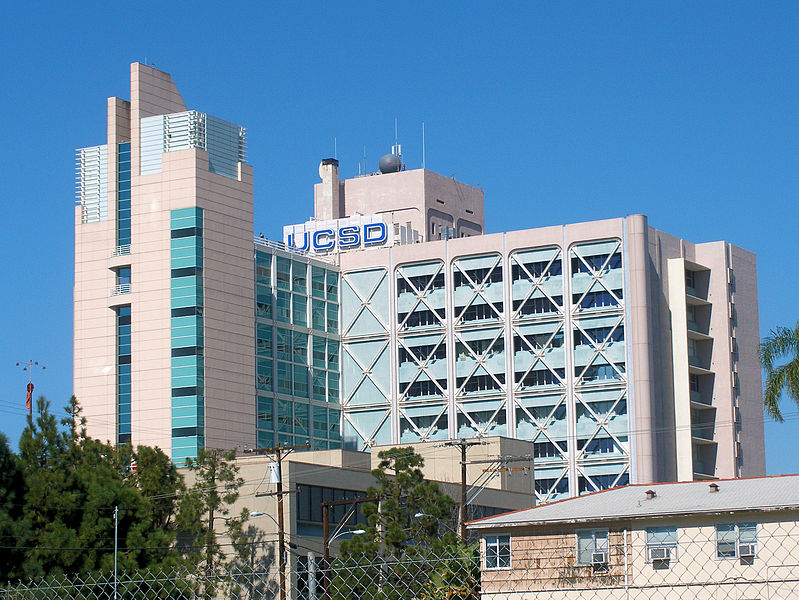 More significant funding statistics from UCSD:
The University of California, San Diego received $20 million from the National Cancer Institute to research chronic lymphocytic leukemia.
UCSD's 2013 Life Science R & D Expenditures: 13th Ranked = $609,643,000
UCSD National Institutes of Health Funding, FY 2014: $384,804,131
UC San Diego received a total of $1.1 billion in research funding for all fields during the 2014 fiscal year.
UC San Diego received a three-year, $1.4 million grant from the National Science Foundation to develop new bioinformatics tools which will be used to manage data sets used in next-generation DNA sequencing.
Lab supply vendors interested in participating in a well funded and densely populated research marketplace will be attending the 40th Semiannual Biotechnology Vendor Showcase™ Event at UC San Diego on August 20, 2015. This is one of the most popular and well-run biotech tradeshow events in the industry, and is attended annually by hundreds of active UCSD researchers.
Last year, the Biotechnology Vendor Showcase™ Event at the University of California, San Diego hosted 644 attendees. These included 214 purchasing agents, professors and post docs, and 83 lab managers from 54 different research buildings and 61 on-campus departments.
To learn more about gaining access to the $1+ billion life science marketplace at UCSD, click below: