Valley Fever affects nearly 10,000 people in the United States each year, predominately in the Southwestern states of Arizona and California. This infection, caused by the fungus Coccidioide, affects different people in different ways: some get very ill while others are only mildly affected. However people are affected, there is no vaccine to cure the infection. A team of researchers from the University of Arizona, Tucson recently received a $4.8 million grant from the National Institute of Allergy and Infectious Disease (NIAID) to develop a vaccine for Valley Fever.
The Tucson researchers from the University of Arizona Valley Fever Center for Excellence will take a live vaccine candidate that was created at the university, called delta-CPS1, and use it to create a safe vaccine to treat Valley Fever, starting with creating a vaccine for dogs to prevent them from contracting the infection. Once a safe and effective canine vaccine has been developed, the next step will be for the researchers to develop a human vaccine.
Lead investigator and director of the Valley Fever Center for Excellence, Dr. John N. Galgiani, explained that "We are very excited to receive this award. This reflects the scientific validity of our plans, and the funds will greatly accelerate the vaccine's development."
Along with the NIAID grant, the California-based company Anivive Lifesciences, Inc. will provide additional investment opportunities in the creation of the dog vaccine. The company has already licensed the vaccine from UA through the program Tech Launch Arizona and will work with UA researchers to turn their vaccine discoveries into intellectual property.
In addition to the team from the UA Valley Fever Center for Excellence, researchers from the Colorado State University College of Veterinary Medicine and Biomedical Sciences will also participate.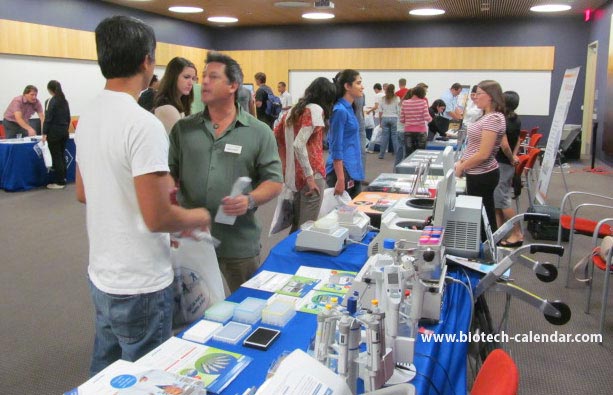 The University of Arizona, Tucson is a top ranked, well-funded life science research institution. In the 2016 fiscal year, the institution received more than $87.7 million in funding from the National Institutes of Health.
Departments at the University receiving substantial amounts of this funding include:
Internal Medicine/Medicine - $24 million
Physiology - $4.9 million
Anatomy/Cell Biology - $4.7 million
Pharmacology - $4.3 million
Biochemistry - $3.6 million
Interested in meeting face-to-face with hundreds of active life science researchers in this well-funded Tucson marketplace?
Biotechnology Calendar, Inc. produces an annual BioResearch Product FaireTM event at the University of Arizona that brings together lab suppliers with more than 100 of these active Tucson scientists. The 15th Annual BioResearch Product FaireTM event will be held on November 2nd, 2017. At the 2016 event, 125 lab managers, purchasing agents, professors, and post docs attended from 13 different research buildings and 28 on-campus departments.
To learn more about participating in the upcoming Tucson event, on 11/2/17, as well as to receive more funding stats, visit the following link:
Researchers in Tucson interested in learning about the best and newest products and technologies available to use in their labs are encouraged to attend this complimentary event. To learn more, and the pre-register, visit the link below: