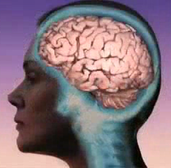 The brain is a fragile organ that can be damaged by different impacts to the head, including sports injuries or car crashes. Thousands of people arediagnosed with traumatic brain injuries (TBI) each year,stemming from different head impacts. The National Institute on Disability, Independent Living, and Rehabilitation Research (NIDILRR) awards 16 US institutions a TBI Model System grant each year to provide researchers and clinicians more opportunities to study these injuries.
Researchers at the Ichan School of Medicine at Mt. Sinai have recently been awarded a one of these grants of $2.2 million from the NIDILRR to allow the New York team to further their research on TBI's over the next five years. (Image courtesy of Wikimedia Commons)
Mt. Sinai researchers and clinicians from the Brain Injury Research Center will work in both labs and clinics to learn more about TBI's and provide rehabilitation to patients. Researchers using the award will study both neurobehavioral and neurocognitve effects on TBI patients, using an internet-based approach. They will also study how emotions are regulated in TBI patients through a neurobehavioral intervention. All of the new research will expand what they have already been studying about the long term effects of TBI's.
Joseph Herrera, System Chair from the Mt. Sinai Department of Rehabilitation Medicine said: "This award recognizes the Icahn School of Medicine at Mount Sinai and our Brain Injury Research Center as one of the premier centers for the treatment and research of traumatic brain injuries. Even more importantly, this is recognition of our commitment to discover treatments that will maximize functioning quality of life for those living with TBI and their families."

Along with the new research that will begin with this grant, current research happening at the Mt. Sinai Brain Injury Research Center include:
The Late Effects of Traumatic Brain Injury
TBI Health Management after Rehabilitation Discharge
Management of Post-TBI Fatigue with Light Exposure
Other institutions receiving NIDILRR TBI Model System grants include University of Alabama, University of Pittsburgh, and Indiana University.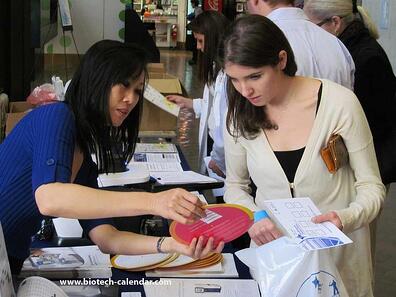 (Images courtesy of Biotechnology Calendar, Inc.)
The Icahn School of Medicine at Mt. Sinai is a highly ranked research institution in terms of the amount of life science research funding received and the amount of research produced and published each year. In the 2016 fiscal year, the institution received over $284 million in funding from the National Institutes of Health (NIH).
Departments at the university receiving substantial amounts of this funding include:
Internal Medicine/Medicine - $81.6 million
Genetics - $26.8 million
Neurosciences - $23.4
Microbiology/Immunology/Virology - $22.7 million
Pharmacology - $21.8 million
Interested in marketing lab products and supplies to active life science researchers in this well-funded Mt. Sinai marketplace?
If so, exhibit in the upcoming 13th Annual BioResearch Product FaireTM Event in New York on April 18th, 2018. This event brings laboratory supply specialists together with hundreds of Mt. Sinai researchers, PI's, grad students, lab managers, professors, purchasing agents and end users interested in finding the best and newest equipment and technologies to use in their labs.
To learn more about participating in the upcoming 4/18/2018 event in New York, visit the link below: