Join us at our 2019 Vendor Shows and meet researchers across the nation. See our current schedule, complete with new event locations.
We invite you to join us for the Biotechnology Calendar, Inc. Summer Special Program, developed so you can stretch your budget and share your lab products and services with up to 12,000 top researchers at over 50 sites in a nationwide, $21+ billion research marketplace.
Summer special highlights:
- Best value on upcoming events
- Complementary extended mailing list for select packages
- Access to limited space events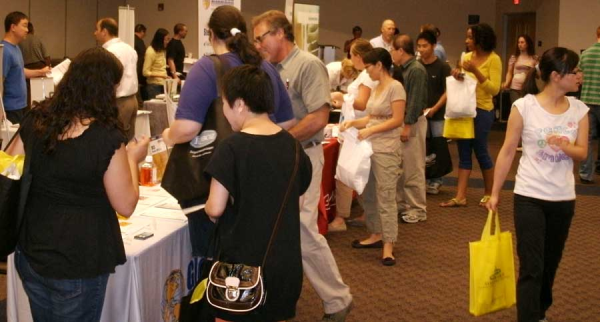 New locations this year include:
- Johns Hopkins University
- Northwestern University
- UC Riverside
- Case Western Reserve
- University of Kansas - Vanderbilt University
This summer pricing special will be available until 9/21/18. Get registration information here:
"The Biotechnology show... provided a wealth of opportunities for brand awareness and business development. We had high hopes for this show and they were met."
"I was impressed by the good turn out and quality leads that this show generated. The researchers were engaging and interested in my products and services."
"We feel that this year's show will definitely generate business for us. The gorgeous view from our booth was an added bonus."
Call us soon at (530) 272-6675 to get the most value and best placement for 2019.