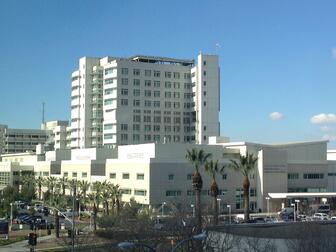 UC Davis School of Medicine in Sacramento ranked in the top 20 percent of national medical schools for research funding by the National Institute of Health (NIH). According to the 2017 report issued by the Blue Ridge Institute for Medical Research, the school received $176 million to fund 356 grant proposals last year. This placed UC Davis at 26th in the nation for NIH funding.
"The proportion of NIH funding is an important measure of research excellence," Interim Dean Lars Berglund stated in a UC Davis Medical Center News report. "NIH grants are awarded on a highly competitive basis, and only institutions with fundamental core strengths across a wide spectrum of life sciences have been successful at maintaining their NIH funding base."
Federal funding to UC Davis School of Medicine has skyrocketed from $41 million in 2001 to its current level of $176 million. Over the last 10 years, funding has increased by 220 percent since 2007.
Major areas of research growth at UC Davis include:
Research programs in cancer, neuroscience, vascular disease and infectious disease.
The Clinical and Translational Science Center, established in 2006 with a $24.8 million NIH Clinical and Translational Science Award, offers resources for faculty, trainees and staff throughout the U.S. to enhance research and improve health care services.
Human Subjects research provides education and support to medical staff as well as support the welfare of subjects participating in research studies.
According to the UC Davis News, the growth was supported with research guidance and support from the UC Davis School of Medicine, UC Davis Medical Center and the Betty Irene Moore School of Nursing at UC Davis.
In addition, UC Davis is one of five academic health centers selected to participate in a national landmark research study. The All of Us Research Program, which opened enrollment last month, is focused on gathering genetic, biological, environmental, health and lifestyle data from one million or more volunteer participants throughout the nation. Rather than studying a particular disease or population, this study will serve as a national research resource covering a wide variety of health issues. More than $1.45 billion was authorized by Congress to support this national partnership.
The Sacramento Medical Center was recently re-certified as a level 1 trauma center by the American College of Surgeons, making it the only level 1 center for adults and children in Northern California.
While its primary function is to offer treatment for catastrophic injuries and incidents, the center serves as a leader in trauma training, research and outreach.
"Our tremendous growth is also attributed to a strong spirit of collaboration, which is the hallmark of research and education at UC Davis," Berglund said. "We have built this research community together."
UC Davis Researchers Meet Face to Face with Lab Suppliers:
Laboratory Equipment Suppliers wishing to expand their sales into the cutting-edge research market in Northern California should consider exhibiting at the 21st Semi-annual BioResearch Product Faire™at UC Davis, Sacramento. This event will be hosted on June 5, 2018 by Biotechnology Calendar, Inc. This biotech trade show brings together life science suppliers with researchers, PI's, grad students, lab managers, professors, and purchasing agents interested in finding the best and newest equipment and technologies to use in their lab.
For more information call (530) 272-6675 or visit the link below:
Science Professionals Attend for Free! Visit the link below for more information and to preregister.