On UCLA Biotechnology Vendor Showcase event:
"This vendor show is the best. They have the best selection of vendors to come out and showcase their products. I liked that I could see new products and talk to some sales representatives. I also loved the extensive buffet that the vendor show had for the attendees. I attend this vendor show every time. Please keep this great work going!" -
"Today's UCLA show was well organized from initial interest, to all online discussion, to setup and running of the show. The location had lots of great foot traffic, allowing engagement of all sorts of researchers and others. We are looking forward to our next Biotech Cal show, with all the ones we've done this year being extremely successful."

Looking for more information about the UCLA Marketplace?
The world's top medical researchers reside in Los Angeles, which is also where biotechnology and biomedical research thrive. If you are interested in extensive life science research, Los Angeles is the place to go to. The University of California, Los Angeles is especially known to attract life science professionals and researchers from all over the world in order to work together, exchange ideas, and discover new technologies.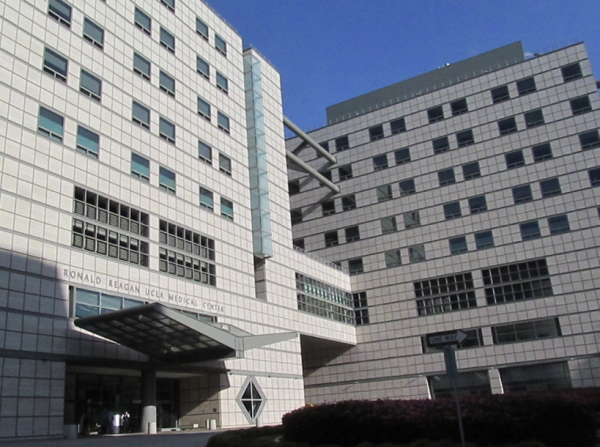 UCLA :
A $50 million philanthropic gift was awarded to the University of California, Los Angeles to support the five-year, $4.2 billion, fund raising Centennial Campaign.

UCLA received a $30 million gift that will provide unrestricted funds to accelerate research, innovative clinical care and educational priorities in the Geffen School of Medicine.

UCLA will participate in a new science and technology imaging center funded by a five-year, $24 million, award.
If you areI interested in being able to meet lab suppliers, see new products, and get improved results with the latest lab research products, methods, and technologies available, Biotechnology Calendar, Inc. will be hosting the Semiannual Biotechnology Vendor Showcase™ event on campus at UCLA on March 29th, 2018 and again on October 28th, 2018.
Last year, the Biotechnology Vendor Showcase™ Events at the University of California, Los Angeles attracted a total of 1023 attendees between both events. Of these attendees, 223 were purchasing agents, professors and post docs, and 144 were lab managers. These attendees came from 46 different research buildings and 80 on-campus departments.
Network with attendees from labs and research facilities at UCLA, including:
Research at the David Geffen School of Medicine
Semel Institute for Neuroscience and Human Behavior
School of Dentistry Research
Jonsson Comprehensive Cancer Center Research
School of Nursing Research
Fielding School of Public Health Research
Henry Samueli School of Engineering and Applied Science
UCLA AIDS Institute
…and more establiashed research centers and institutions.
To participate in the $1 billion annual research marketplace, attend the Semiannual Biotechnology Vendor Showcase™ events on March 29th and October 28th, 2018. For more information, click below:
Add this event to your