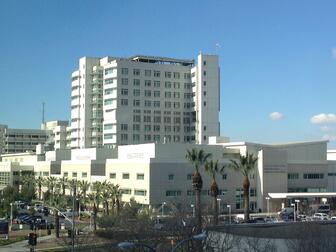 Last Fall, UC Davis' Comprehensive Cancer Center received its first National Cancer Institute (NCI) Moonshot Grant of $2.5 million to research two types of cancers in dogs that are very similar to cancer in humans.
UC Davis boasts both a world renowned veterinary school and medical school. Researchers are equipped with the tools to examine the link between cancer in dogs and cancer in humans. UC Davis has a Comparative Oncology Program at the Comprehensive Cancer Center, one of very few in the nation.
The program allows for veterinarians and physicians to work together to find creative cancer solutions. Robert Canter, a surgical oncologist at the Davis Comprehensive Cancer Center, and Robert Rehun, a veterinary oncologist, plan to conduct various research trials with the Moonshot Grant.
The trials will be focused on isolating dogs' natural killer cells. Killer cells are white blood cells that are particulary good at eliminating cells infected with viruses or cancer cells. Once the killer cells are isolated, researchers hope to connect the killer cells with human IL15. IL15 is a cytokine that might help activate the killer cells in human patients.

This study is just one example of the many different projects that UC Davis facilitates to help advance cancer research. This past year, the Davis Comprehensive Cancer Center received $7.3 million in support. The Biomedical Technology Program at the Cancer Center alone has over 20 active projects and almost $24 million in funding.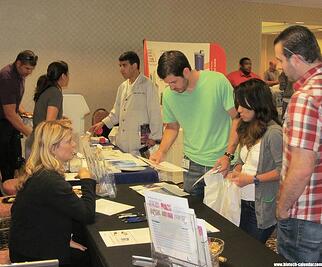 The UC Davis Medical School is committed to all types of medicine and research. Funding at the UC Davis Medical Center exceeded $200M last year and was ranked as the fastest growing research program in the nation by the American Association of Medical Colleges.
Currently funded research projects at this institution include:
The United States Department of Health and Human Services, Davis' largest source of federal funding, distributed $221 million in awards, compared to $23 million in 2015-2016.
The School of Medicine, which has over 500 current research projects, received the most awards in 2016-2017, totaling $298 million.
The California Institute for Regenerative Medicine awarded $8 million for stem cell researchers to launch a new clinical trial program in Sacramento. Overall, UC Davis has received over $130 million for CIRM since 2007.
Want to expand your sales into the cutting-edge research market in Northern California? Consider exhibiting at the 21st Semi-annual BioResearch Product Faire™ Event happening in Sacramento on June 5, 2018. This event brings together life science suppliers with researchers, PI's, grad students, lab managers, professors, purchasing agents and other lab staff interested in finding the best and newest equipment and technologies to use in their lab.
If you are a science supply company interested in display products to University of California, Davis Medical Center researchers, visit the link below to learn more about participating in January:
Biotechnology Calendar, Inc. has been producing life science trade shows around the U.S. for more than 20 years. These shows give lab supply companies the chance to market their supplies to active life science researchers at more than 50 top-ranked research institutions who have the funding necessary to purchase new lab supplies.

Find more 2018 events in your region by viewing the 2018 trade show calendar here.