Southern California BioResearch Product Faire™
Virtual Event: Wednesday, September 29, 2021
Attendance is free for science professionals.
Click on the button below on 9/29
from 10am - 3pm to enter virtual event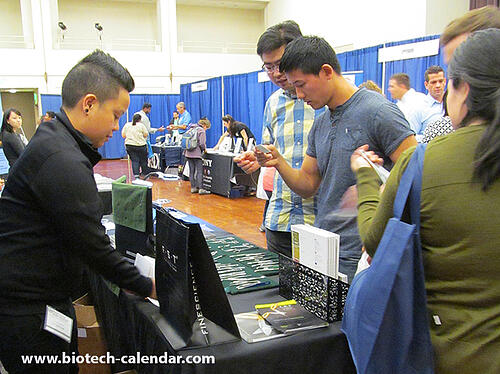 ---
Attend event and meet with life science company representatives:
Find new lab products

Discover improved analytical equipment

Learn about new research techniques

Network with other researchers and outside science professionals

Publish your work faster
UC San Diego Clinical and Translational Research Institute was awarded over $9 million by NCATS in 2021. The Institute has received $60 million in NIH funds since 2015.
• 2019 Total R&D Expenditures: $1.35B
• Ranked 6th in Total R&D Expenditures
• 2019 Life Science R&D Expenditures: $819.17M
• 2020 NIH Funding: $524.98M


Exhibitors: If you are interested in marketing your life science solutions and increasing scientific product sales at life science marketing events closer to home, we encourage you to view our virtual events: