Are you a researcher looking for a better way to do your research? This summer you can see the newest in tools, and techniques at on campus laboratory product vendor shows held at top universities like yours through out the US.
The BioResearch Product Faire™ Events Summer 2018
Attendance is free for science professionals.
Find new lab products, improved analytical equipment, and learn about new research techniques.
Our life science biotechnology events boast a wide range of relevant and high quality vendors to ensure that you find the products you need to meet your research goals. At this event, you and your colleagues will find industry professionals and the newest lab technology available.
Network with other researchers and outside science professionals.
Meet other researchers from across campus to explore research concepts and get new ideas

Connect with industry professionals to get answers to you research technology questions

Establish new contacts and maintain and grow existing professional relationships
Learn about new research techniques and technologies.
Get creative ideas when you take a break from your normal routine.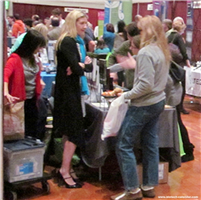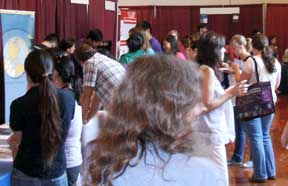 Interested in exhibiting? Click Below: