Enjoy additional benefits when you purchase by August 31, 2017

Welcome to the early release of our 2018 Laboratory Trade Show Schedule. Our Early Release Program (until 8/31/2017) offers many opportunities for your company to market your products and sell more lab equipment and supplies to top funded researchers across the nation.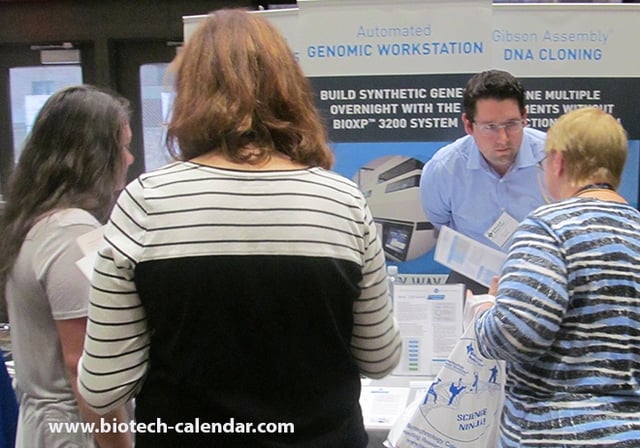 Download the Exhibitor Registration Packet at: 2018 Lab Product Show Packet
Our exhibitors continue to report outstanding ROI's from participating in our events, often reporting sales opportunity metrics from tens to hundreds and sometimes thousands of times the cost of participation.
With constantly improving technological advances and event marketing systems, our 2017 events saw increasing researcher attendance, with several recent events tracking at 50% higher research participation than previous years. We expect this trend to continue into 2018 and beyond.
Purchase until Aug 31 and receive:
Access to top markets and qualified audiences
Lowest prices of the year
Greatest availability for all packages and pricing levels
Premium attendee lists included with your Basic package purchases
We look forward to partnering with you to make 2018 a year of growth and success for your business.
www.biotradeshow.com
P: 530-272-6675