Seattle BioResearch Product Faire™ Front Line Event
Welcome to the Seattle BioResearch Product Faire™, located in Seattle and situated on the University of Washington campus.

At the Seattle BioResearch Product Faire™, you can participate in a $1.15 billion research and development marketplace. In FY 2012 the University of Washington received over $431 million in new research grants.
Last year, the Seattle BioResearch Product Faire™ attracted 110 attendees. Of these attendees 30 were purchasing agents, professors, and post docs, and 16 were lab managers. These attendees came from 11 different research buildings and 27 departments around campus.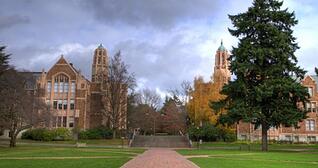 For more information visit: http://www.biotech-calendar.com/showinfo/northwest2012.html
Thu, Oct 25, 2012 - Thu, Oct 25, 2012 (11:00am to 01:30pm)

Magnuson Health Science Center Lobby, C300
1705 NE Pacific Street, Seattle, WA 98195, United States
If you'd like to ask a question or post a comment about this talk please do so below.
This seminar posting is brought to you by Biotechnology Calendar, Inc. providing access to research information and research tools for nearly 20 years. Visit our Science Market Update Blog for current science funding and market information or see our schedule of upcoming science research laboratory product shows.