Cell Line Development & Engineering Asia
Conference - Shanghai, China
The 3rd Annual Cell Line Development & Engineering Asia conference aims to provide you with strategies and practical tools to bring your cell line products to market successfully.
It brings together experts and top scientists from pharma/biotech companies, CMOs, leading technology providers and research institutes to discuss current opportunities and challenges, such as quality and titer improvements, best cell culture media design, development and banking, overcoming regulatory hurdles and more.
Event Institution: IBC Asia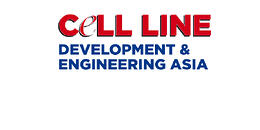 20 May 2014 - 23 May 2014 (09:00 - 17:30)
Grand Hyatt Shanghai, Shanghai, China
Contact: Yew Lei Ching (register@ibcasia.com.sg)
Phone: +6565082401
If you'd like to ask a question or post a comment about this talk please do so below.
This seminar posting is brought to you by Biotechnology Calendar, Inc. providing access to research information and research tools for nearly 20 years. Visit our Science Market Update Blog for current science funding and market information or see our schedule of upcoming science research laboratory product shows.