Are you a scientific product supplier looking to sell life science equipment, products or services at CU Anschutz, Denver?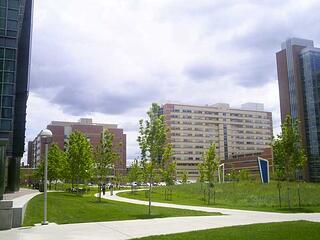 Consider the impact of this market:

Life Science R & D Expenditures
: nearly $400Million


CU Anschutz Medical Campus also gained more than $772.4 million in private support through the Creating Futures Campaign in the past six years.
This included more than $14 million to establish the Charles C. Gates Center for Regenerative Disease, gaining CU Anschutz world-class faculty expertise in stem cell research. The donations also included $17 million to establish the Linda Crnin Institute for Down Syndrome and $11 million that funded a new facility for the Skaggs School of Pharmacy and Pharmaceutical Sciences.

The Gates Biomanufacturing Facility recently opened on the Anschutz Medical Campus. This new 14,000 sq ft laboratory will propel the University of Colorado's Medical School into a major hub for adult stem cell and protein-based research.

The Colorado Clinical and Translational Research Institute received $9.1 million in funding to support translation of biomedical research discoveries into clinical applications.

Researchers at CU Anschutz have received $3.4 million to support research on developing antidotes against toxic gaseous chemicals.

The University of Colorado Comprehensive Cancer Center received $3.3 million from the NIH for cancer research.

Neurology researchers within CU Anschutz received $1.8 million in funding for research on the molecular pathogenesis of varicella zoster virus infection.

Colorado Governor John Hickenlooper signed a bill giving approximately $1.7 million annually to University of Colorado Cancer Center for cancer research.

CU Anschutz researchers received an additional $1 million in funding to continue genetic analyses of the rodent transcriptome.

If you'd like to connect with researchers in this marketplace we invite you to join us at this upcoming event: