Does you company provide lab equipment for life science research?
Are you looking to increase sales in 2018? We Started the very first month of the very First Quarter with the very best on campus products sales events and our exhibitors are reporting excellent results from participating in our events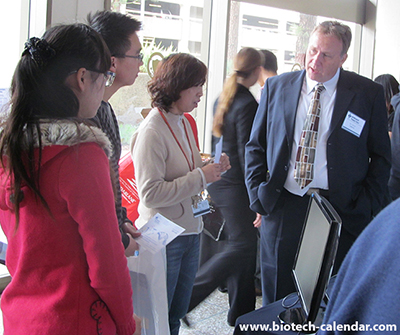 We are hearing so much positive feedback from our January events, in terms of:
numbers of leads
quality of leads
funding levels
interest in vendor offerings
and organization and quality of the events we produce
Here are a few of the comments reported:
Show was great!!! Great leads, we will be back again!"

"This show is always a 'must-attend' for us. It is widely attended, in a great location, & everyone on your team is very friendly. Everything goes so smoothly and we always look forward to attending! A+++"

"I really like this show. All attendee's are well versed in future advances and look for new innovative products"

"Their shows are so well organized and attended. I am happy every event of theirs that I attend. They have the best shows!"

Researchers:

"Great vendor show. I like to meet with the reps and check the new products. The vendor show helped me choose the most affordable product and company. Thanks"

"What an excellent vendor show! It covers all my needs for new reagents and equipment for lab, to centrifuges and so much more. Outstanding food selection as well: breakfast and lovely (lunch) spread on table! Best way to start my year!"

Great event. Well organized. Greeted & directed through the process. Vendors were well displayed & organized. There were a large variety of vendors. I always try to attend this show."


Nothing starts a new year out better then exceeding your sales quota in the first month of the year. This January, Biotechnology Calendar Inc. would like to present you with the option of meeting over a thousand scientists in three of the nations most highly funded and sought after life science R&D markets:


UCSF Mission Bay Biotechnology Vendor Showcase™ - 1/17/2018
www.scienceurl.com//sanfrancisco-exhibitor
- $1.25 billion life science market

UCSF Parnassus Biotechnology Vendor Showcase™ - 1/18/2018
www.scienceurl.com//sanfrancisco-exhibitor
- Ranked 1st in the nation for Life Science Expenditures

UC Davis Medical Center BioResearch Product Faire™ - 1/19/2018
www.scienceurl.com/ucdavis-exhibitor
- $512 million life science market

Texas Medical Center BioResearch Product Faire™ Event – 1/25/18
www.scienceurl.com/TMC_exhibitor
- $2.2 billion life science market

Texas A&M BioResearch Product Faire™ Event – 1/26/18
www.scienceurl.com/Texas_A&M_exhibitor
- $330 million life science market

These events are right around the corner so if you act fast, we can put you in a position to talk with key decision makers in charge of spending over $3.5 Billion in these Northern California and Texas Markets. Call today.
Would you like to keep up with funding statistics and stories about new research facilities at top funded universities across the nation? Tap the button below to subscribe. If you are already a subscriber you can tap the button below to enter our exhibit space drawing....