With cannabis becoming more accepted and legal in different parts of the United States, research institutions around the country are obtaining funding to conduct research into cannabis for medical use. Institutions like the University of California, Los Angeles and the University of Illinois, Chicago have recently received funding to support this type of research. Colorado, one of the states that has legalized cannabis, has been working on obtaining funding for researchers to study the use of this drug. In 2014, researchers across the state were waiting to receive funding for 8 medical marijuana studies. More recently, researchers at the University of Colorado received $5.5 million to research the heath effects of medical marijuana. (Image courtesy of Dinesh Valke via Wikimedia Commons)
This recent grant, from the National Institute of Drug Abuse (NIDA), will allow Colorado researchers to conduct a study on the effects of medical marijuana on the health of 5,000 twins.
John Hewitt, from the CU Boulder Institute for Behavioral Genetics explained that: "Increasing numbers of states are legalizing recreational marijuana, but we know almost nothing about the health and social consequences of this dramatic and rapid shift in public policy. There is clear need for solid scientific evidence, and the experiment now unfolding in Colorado provides a rare opportunity to accumulate such evidence."
Hewitt is one of the investigators utilizing this funding, who will work alongside Christian Hopfer from the CU Anschutz Medical Campus. For this research, the investigators are following the health of twins who use marijuana for both medical and recreational purposes to see how legalization has impacted people's use of the drug. They will look at genetically identical and non-identical twins to see what genetic factors impact their usage and any negative effects that come from this marijuana usage.
Hewitt said: "Some people will be fine. Some people may benefit. But for a subset of people, we suspect there will be adverse consequences."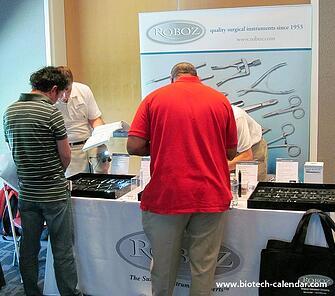 The University of Colorado is a leading institution in terms of the amount of funding it receives annually and the research it produces for both clinical and laboratory research projects. CU Boulder and the Anschutz Medical Campus currently have more than $313.8 million in active funding from the National Institutes of Health (NIH) and its supporting institutions.
With all this funding, researchers in Colorado have the means to purchase many new lab products that will help with their studies and clinical trials. Biotechnology Calendar, Inc. produces annual BioResearch Product FaireTM Events at both the CU Boulder and Anschutz Medical Campuses that are great opportunities to market lab products to active life science researchers in Colorado. These highly attended events bring active researchers together with scientific supply companies, so that the researchers can find the best and newest products and technologies to further their work.
This year, two events will take place:
6/27/2018: University of Colorado, Boulder - 20th Annual BioResearch Product FaireTM Event
6/28/2018: University of Colorado, Anschutz Medical Campus - 9th Annual BioResearch Product FaireTM Event
To learn more about marketing lab supplies in this popular event, visit the links below: